RENTING A CAR IN CABO SAN LUCAS
Heading to Cabo for vacation? Cabo San Lucas is a great destination for everyone from backpackers to families.
Los Cabos has something to offer everyone at reasonable prices. Trying to decide if you should rent a car while in Los Cabos? The need to rent a car will depend on the things you want to do while in Los Cabos.
If you plan on staying at your all-inclusive resort and relaxing by the pool and doing a lot of tourist activities, you do not need to rent a car. If you plan on exploring Baja California Mexico, you will need a car.
Taxis and Uber can add up quickly and impact your budget. Renting a car will make it easier for you to make the most of your time in Los Cabos.
If you rent a car in Los Cabos here are the things you need to do before renting a car in Cabo.
Disclosure: Kindly be aware that certain links provided below may be affiliate links. If you decide to purchase through these links, I may earn a commission at no extra cost to you. It's important to note that I am an Amazon Associate and earn from qualifying purchases. For the comprehensive disclosure statement, please click here.
Don't Forget Travel Insurance
HOW HARD IS IT TO RENT A CAR IN LOS CABOS?
It is easy to rent a car in Los Cabos; all you need is a license. Mexico does accept a license from the United States.
Remember, use a reputable rental car company. It may not be in your best interest to choose the cheapest option.
RESERVE RENTAL CAR ONLINE
It often pays to plan. If you plan on renting a car in Cabo, you should reserve online at least 2 weeks before your departure. There are countless sites such as Orbitz, Expedia, and Travelocity.
My favorite website for car rentals is Discover Cars because they often have the best price. They also have great customer service and you can usually cancel without a fee.
If you are a member of AAA or Costco, you can use their travel website to find discounted prices for car rentals.
LOW PRICES, TOO GOOD TO BE TRUE
When you look at the rates to rent a car in Cabo your first thought is, this is a rookie mistake. There is no way this price is right, it's too low. The quoted price for a car rental that we used was $40 for 7 days.
I am not joking, that was the total price to rent an economy-sized car for 1 week in Cabo. I kept thinking this is too good to be true, there must be a catch. I kept going back to make sure there was unlimited mileage or driving restrictions.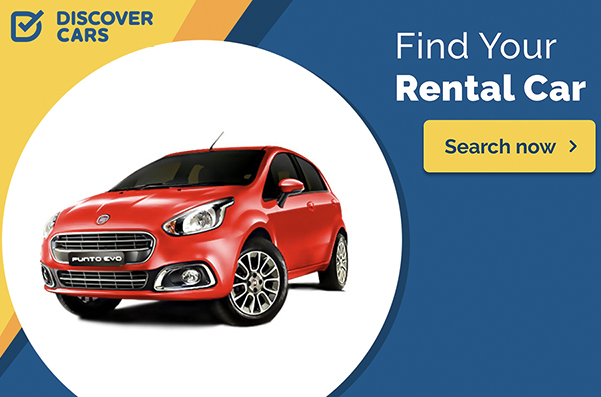 Are you ready for the catch? Insurance!!!
In Mexico, it is required to have liability insurance as a foreigner. Want another caveat? Even if (that's huge if), your insurance in the US will cover any damage Mexico will not accept the insurance.
I know some people are thinking, what about my credit cards? The same thing goes for your credit card, they will usually cover any collision damage but not a liability.
What does all this mean? This means that the rental car you thought was $40, is suddenly a lot more expensive.
RENTAL CAR INSURANCE IN LOS CABOS
Like I mentioned above, insurance is required if you rent a car in Cabo. I would recommend purchasing insurance through the company you are using to rent the car.
The average cost for liability insurance for a rental car is $18.99 plus tax per day. For this reason, it is highly recommended to use a reputable car rental company.
I tend to use Discover Cars, but there are a lot of reputable companies that can be used.
This is to protect yourself if something goes wrong you will be able to contact customer service to get everything resolved. This is how my $40 car rental turned into $171.
Tip: I do not recommend purchasing insurance online when you reserve a rental car. I would wait until you arrive or call to ask the price for liability coverage per day.
UPGRADES
Have you ever heard of the term, "there is no such thing as a free lunch", that is more than true when renting a car in Mexico.
Your status as a quadruple-platinum American Express member will not mean anything. I
have never heard of anyone receiving a free upgrade based on my personal travel experience and that of other travelers. It also never hurts to ask, the worse thing they can say is no.
PICTURES AND VIDEOS
Before driving off into the sunset to enjoy your vacation do a thorough inspection of the rental car. I like to take video and zoom in on everything that could be questionable.
Most rental car companies will say the scratch has to be larger than a certain size, but I like to document everything. This will protect you in the vent there is a dispute about damage when you return the rental car.
Tip: Check the spare time in the trunk before leaving the rental car company.
HIGHWAY SIGNS IN LOS CABOS
The signs on the freeway are all in Spanish. It is easy to navigate and follow the signs using Google Maps.
You will need to know the basics such as entrada (entrance), restringigo (restricted), alto (stop), salida (exit), retorono return, and prohibido (prohibited).
It is pretty simple to figure out what most of the signs are saying.
The signs to Cabo San Lucas, San Jose del Cabo, Todos Santos, and La Paz are easy to follow without your phone.
WATCH OUT – COWS ON THE ROAD
Be sure to be on the lookout for cows on the road. They move slow but you need enough time to assess the situation to avoid an accident.
The toll road from the airport is only two lanes so swerving into the opposite lane to avoid hitting a large cow may not be an option.
Make sure you are aware and not only keep your eyes on the road but lookout for animals that may be approaching from the shoulder.
SPEED LIMIT IN LOS CABOS
This may seem like a no-brainer, but it is important to make sure you are driving the speed limit.
There are stories of people being stopped by police in Mexico and having to pay a huge fine before they can drive away.
Try to avoid this by driving the speed limit and following the traffic laws. Remember, the speed limit is in km, the average speed limit is 90 km/hr (55 miles per hour).
Tip: You should always have your tourist declaration paper with you while you are in Mexico. If you are stopped without the proper form, you risk being charged a fine.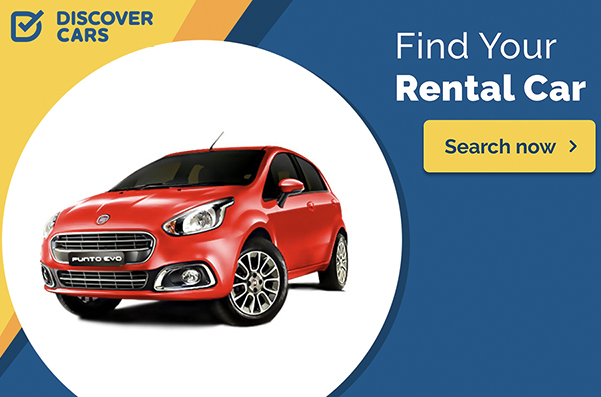 YOU ARE NOT IN KANSAS ANYMORE
The United States, unlike the rest of the world, uses the imperial system.
Cabo, like the rest of the world, uses the metric system. You will see meters, kilometers, and liters so be prepared.
It can be a difficult transition; you will not see miles, feet, or gallons. The good thing is, if you are using Google maps it will automatically convert based on your location and get you to your destination.
GAS STATIONS IN LOS CABOS
Do not get too excited when you see gas prices for 22.89 pesos, ($1.18) this price is for liters.
There are 3.785 liters per gallon which means the cost to fill up your tank can add up quickly.
I glanced at the pump and thought the total was 83 pesos and was in a great mood. It turns out it was 883 pesos ($43).
There is good news, the gas stations in Mexico are full service so no need to get out of your car to pump gas. The attendant will take care of pumping your gas and clean your windshield.
CASH ON HAND
It is best to have pesos with you to pay for gas and tolls. As of August 2019, there is a lot of construction on the main highway to Cabo San Lucas and San Jose del Cabo from the airport.
I would highly recommend taking the toll road to save yourself a lot of time and aggravation.
The toll road is very easy to follow and is cheap. The cost was $5 from the airport (we did not have pesos) and 120 pesos returning the rental car to the airport from Cabo San Lucas.
ONE WAY STREETS IN LOS CABOS
There are no signs to let you know the street is one-way. Be cautious and take your time. Check your surroundings to see which way cars are parked to determine if it is a one-way street.
From experience, drivers are a bit impatient and a little pushy, don't allow that to startle you. Better safe than sorry, an accident can quickly turn your vacation from a dream to a nightmare.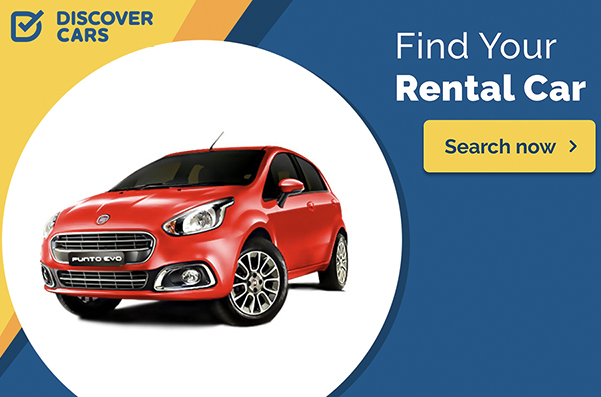 TRAFFIC LIGHTS IN LOS CABOS
The stoplights in Mexico are unique in that they blink 3 times before they turn yellow from green. It is advised to not drive through a yellow light unlike in the United States.
Overall renting a car in Los Cabos is safe and easy. Just remember, use a reputable company, follow the traffic laws, and most importantly have fun!!
Have any tips for renting a car and traveling in Los Cabos? Comment below.
Disclosure: Itz a Family Thing is a participant in the Amazon Services LLC Associates Program, an affiliate advertising program designed to provide a means for sites to earn advertising fees by advertising and linking to amazon.com and its partners. Amazon and the Amazon logo are trademarks of Amazon.com, Inc. or its affiliates.