EVERYTHING YOU NEED TO KNOW ABOUT CHICHEN ITZA WITH KIDS
I am ashamed to say that it took us nearly nine months to visit Chichén Itzá with our son, despite living in Playa Del Carmen. Although we live only 2 hours away, it took us forever to visit these phenomenal Mayan Ruins. Now that we have here is are our tips for visiting Chichén Itzá with Kids.
Disclosure: Kindly be aware that certain links provided below may be affiliate links. If you decide to purchase through these links, I may earn a commission at no extra cost to you. It's important to note that I am an Amazon Associate and earn from qualifying purchases. For the comprehensive disclosure statement, please click here.
Related Post: 15 Fun Things to do in Playa Del Carmen with Kids
Don't Forget Travel Insurance
CHICHEN ITZA WITH KIDS| WHAT YOU NEED TO KNOW
As part of our full-time travel journey as a family, one of my goals is to see the modern Seven Wonders of the World. Guess what place is on that list, and only a 2-hour drive from our apartment, Chichén Itzá.
It's much easier to access than Machu Picchu, so if going to one of the Seven Wonders of the World is on your bucket list, this is your chance.
Although it took us nearly a year to visit Chichén Itzá, I can say it is one of the best things to do in Playa Del Carmen for families. There are so many ways to explore this ancient paradise. Since we are traveling with a toddler, we opted for a private tour.


Before we get all the info, let me put your mind at ease. Chichén Itzá is a great place for kids, especially toddlers.
Our 2-year-old had the time of his life running around the ruins. There is a lot of space, so if you have a toddler with energy, this will get them tired, just in time to take a nap in the car on the way back to your hotel.
PRIVATE TOUR OF CHICHEN ITZA WITH KIDS
It took me a few months to find the best tour for visiting Chichén Itzá with kids, especially a toddler. We usually travel independently, but I didn't feel like driving, and I had to work, so a tour was the best option.
I looked at much cheaper group tours, but the schedule was insane. The drive alone to the Mayan Ruins was an additional hour, not including how long it would take to pick up everyone in the group.
We opted for a private tour with My Quest Concierge and they exceeded our expectations by leaps and bounds.
The tours are completely personalized just for you. We were a little ambitious, so we did a private tour of Chichén Itzá, Coba, and a Cenote all in one day.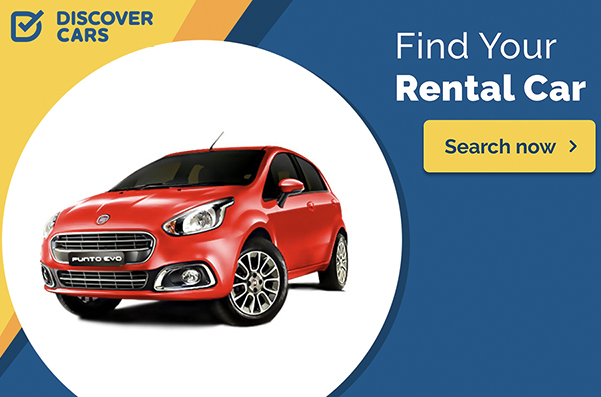 Our guide changed the itinerary to accommodate our son's nap time, which worked out perfectly for us.
The cost of the tour was $460, but that's a steal for a tour of both Mayan ruins, lunch, and a cenote all in one day. The best part is our son was free, kids under 3 years old are free.
Related Post: Best Resorts for Families in Playa Del Carmen
My Quest Concierge Chichen Itza Review
We loved My Quest Concierge. They took care of everything for us, so all we had to do was enjoy the ride
We highly recommend them to any family looking to visit Chichén Itzá with kids, other Mayan Quins, or cenotes. They pick you up from any hotel or Airbnb in Cancun, Playa Del Carmen, or Tulum.
Our tour guide was amazing!!!!!! Although our day was long, it was worth it.
He brought a car seat for our son, which was great because we forgot ours. There was plenty of ice-cold water for us to drink throughout the day, which was much needed.
He was also very knowledgeable of Chichén Itzá and ancient Mayan traditions. I learned so much on this tour I didn't want it to end.
My wife says I'm a nerd, but oh well. I had no idea different Mayan communities all speak a different language, so they can't communicate with one another.
TIPS FOR VISITING CHICHEN ITZA WITH KIDS
1. Get there early
As one of the UNESCO World Heritage Sites in Mexico, Chichén Itzá can get crowded quickly. You want to get there early to beat the crowds and the heat.
There is almost no shade at Chichén Itzá. To avoid the heat, it's best to arrive early.
If you have a stubborn toddler like ours, who refuses to wear a heat, it's best to get there before the sun is beating down on you.
The earlier you get there, the fewer crowds, better pictures, quicker lines, and an overall better experience.
We arrived around 8:30 am, so we were able to explore Chichén Itzá without the crowds. As we were leaving around 10:15, buses full of people were arriving.
Since we got there early, the vendor tables weren't set up, so we didn't have to keep saying, "no gracias" over and over.
I understand they are just trying to make a living, but it was nice to walk around without being asked to buy anything.
We don't buy souvenirs. If you want to buy something, they are set up by 10 am. You can pick something up on your way out since there are vendors near the exit.
Things to bring to Chichén Itzá with kids
Last update on 2023-12-09 / Affiliate links / Images from Amazon Product Advertising API
2. Bring LOTS of Water
If you plan on visiting Chichén Itzá with kids, you are going to need a lot of water. It will get hot, and there are very few shady areas, so you'll need to stay hydrated.
Our guide brought water for us, but it was so hot that it didn't stay cold too long. We had stainless steel water bottles to keep our water cold, which helped keep us cool.
You don't want your little ones to get dehydrated; it'll make for a bad day, especially considering how much walking you'll be doing.
Make sure everyone drinks plenty of fluid (avoid sugary drinks), so you can make the most of your time at this historical site.
Stainless Steel Reusable Water Bottles
Last update on 2023-12-09 / Affiliate links / Images from Amazon Product Advertising API
2. Hire an Official Guide (If you decide not to get a private tour)
Having an official guide will make your time at Chichén Itzá with kids a better learning experience. These guides are knowledgeable about the Ancient Mayan culture, customs, and parts of the language.
Official guides are at the entrance before you head into the historical site. The fee is 1000 pesos (roughly $50) for an English-speaking guide, but it's worth it if you are taking on the ruins without a tour.
You will learn how the Mayans used Chichén Itzá to determine the days of the year, the customs, what the soldier's towers mean, understand the symbols on the ruins, and so much more.
Instead of wandering around on your own, having a guide will make it easier for you to understand and take in everything. Plus, it's the perfect opportunity for your kids to learn through experience.
3. Prepare for a long day
Depending on how you decide to visit Chichen Itza with kids, it could be a long day. If you are using a private tour, it's easy to adjust your schedule based on the kids.
Our day started at 6 am and we arrived back at our apartment at almost 5:30 pm.
For those that choose to take a group tour, it will be a long day. The trip alone is nearly three hours, which doesn't include all the time it may take to pick up and drop off other tourists.
Be sure to bring snacks from the hotel or grocery store, especially families traveling with babies or toddlers.
We always have juice boxes, fruit, and a few other snacks when we plan to spend the day outside the house. One thing you do not want on your hands is a hangry toddler.
Related Post: Best Local Restaurants in Playa Del Carmen
4. You must purchase two tickets
There are two prices when you purchase your tickets. The price to enter Chichen Itza is only 80 pesos, but there is an additional tax for 417 pesos. This brings the total to 497 pesos, which is roughly $25 per adult.
Children's tickets (3-11) are only 80 pesos, and you do not pay the additional tax on their tickets. Our little one got in free because he is under 3-years-old.
5. You have to pay to bring cameras (GoPro or DSLR)
We learned this when we visited the Mayan Ruins in Cozumel. There is an additional charge to bring your camera to archeological sites in Mexico.
If you plan on sneaking your camera inside without paying, you may want to think twice. There are supervisors inside of the site that check tickets periodically.
I'm sure you don't want to get kicked out or banned from seeing these historic Mayan Ruins to save $3.
I believe the fee has increased, but it's no more than 100 pesos (roughly $5).
Related Post: Best GoPro for Kids
5. Vendors are everywhere
Chichen Itza is one of the few places that allow vendors to set up inside the ruins. With tourism currently down in Mexico, you'll be asked to buy souvenirs.
I am in no way discouraging people from buying from these vendors; I encourage it but wait until the end of your time here.
All of the vendors sell the same thing, so you'll be able to buy whatever you are looking for from any vendor.
Honestly, if we were into souvenirs, I would have purchased a chess set. As you walk, you'll hear a noise; it's the vendors blowing jaguar whistles.
All of the vendors have them, and I'm sure your kids will want one. They do get a little annoying after a while, but if you plan on visiting Chichen Itza with kids, you'll likely buy a souvenir.
Note: I learned from the guide that the Mayan calendar didn't exist, so if you plan on buying a Mayan calendar, it isn't "authentic."
6. Go off the beaten path
We decided not to take the path to the observatory because we had a toddler in tow. He can get lazy at times and refuse to walk. Gotta love those toddler years.
If you are touring Chichen Itza with older kids, you should take the time to visit this less "touristy" portion. This area feels more authentic, according to our tour guide.
The Kukulcan Temple is in this area, and it's the perfect place for a family photo.
Related Post: Expat Family Living in Playa Del Carmen on $900 a Month
Frequently Asked Questions about Chichén Itzá with Kids
Is Chichén Itzá kid-friendly?
Absolutely, especially if you have an energetic toddler on your hands. Our 2-year-old ran wild here. As long as he didn't touch the ruins, everything was great.
He loves to run and explore, so we let him lead the tour as the guide explained things along the way. This is one of the best places to take young kids because there is so much open space.
Is Chichén Itzá free?
It depends. Children 2 and under are free, but adults have to pay.
The cost for adults is 497 pesos ($25) and 80 pesos ($4) for children.
The cost of entry into the ruins is only 80 pesos, but you also have to pay the tax, which is 417 pesos ($20) for foreigners.
Mexican citizens or residents pay less with the proper identification.
Note: Sundays are the busiest day because the tickets are free to all Mexican citizens and residents. If you want to avoid a busy day, I recommend going in the middle of the week.
Is Chichén Itzá stroller-friendly?
Yes, but I recommend leaving your stroller and using a baby carrier or letting your toddler walk if they are old enough.
Wearing a carrier will make it easier for you to walk around the ruins. Most of the ground is grass or gravel.
You can use a stroller, but it isn't necessary. The only advantage to bringing a stroller is having the sun canopy for your little one.
Although a stroller is a little more convenient, it isn't necessary. A carrier would be perfect for a baby, and there is enough open space to let your little one run around and explore.
Related Post: Baby Tula Toddler Carrier Review
Related Post: Hotel Xcaret with Kids| Everything you need to know
Is Chichén Itzá worth visiting?
Absolutely. How many times will you have the chance to visit one of the Seven Wonders of the World?
This is your chance to see part of the Ancient Mayan World. Chichén Itzá is a marvel of how humans can accomplish great feats.
You will be fascinated to learn how the Mayans used Chichén Itzá as a calendar to tell the season, date, and month of the year.
Chichén Itzá is worth a visit if you are visiting Cancun or Playa Del Carmen with your family.
Can you climb Chichén Itzá?
You used to be allowed to climb Chichen Itza several years ago, but that has stopped. To preserve the site, climbing the pyramid is no longer allowed.
If you really want to climb a Mayan Ruin, Coba isn't too far away. Although climbing has been suspended, due to the pandemic, you may be able to climb it again in the future.